Collaborating with Brands Like Coolhaus and Funko, the Iconic Media Franchise Will Be Honoring This Momentous Occasion by Bringing Custom Sweets, a Khan-Inspired Collectible, Screenings of the Film, a Curated Khan-Centric Selection of Episodes and Movies on Paramount+, and More to "Star Trek" Fans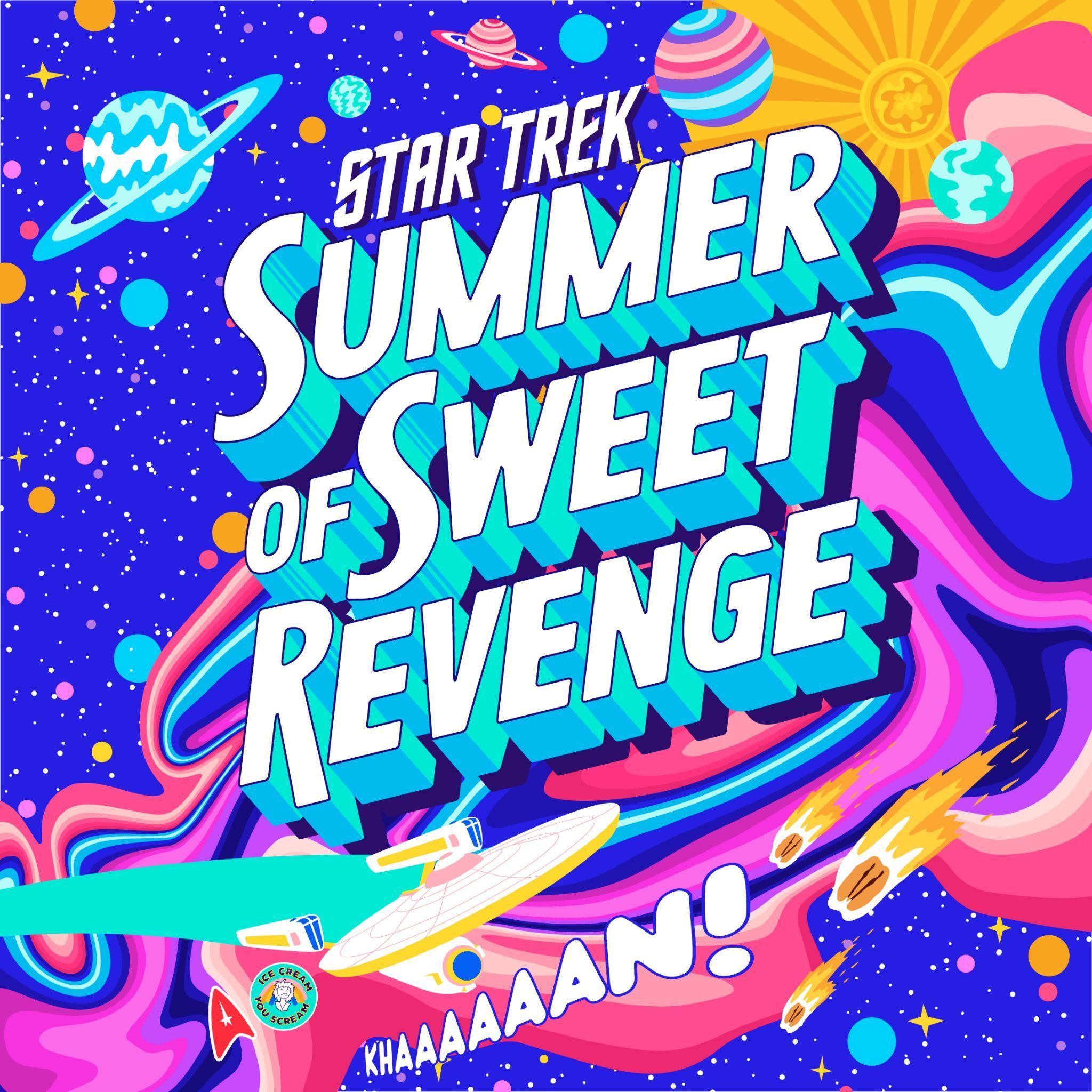 LOS ANGELES – June 3, 2022 – Paramount's "Star Trek" Franchise Group presents a Summer of Sweet Revenge, in celebration of "Star Trek II: The Wrath of Khan"'s 40th anniversary on Saturday, June 4, to fans across the country and beyond. They are teaming up with various brands to commemorate the film's birthday with a suite of activities that include pop-ups in New York City, Los Angeles and at San Diego Comic Con, as well as screenings of the film and activations in select cities. Fans are also able to find out how they can join in on the celebration by visiting WrathOfPKhan.com, a specially curated online hub with details on the activations, digital engagements and more.
Throughout the years, "Star Trek II: The Wrath of Khan" has continued to be a compelling and iconic film, so much so that it has been referenced in many popular titles such as "Seinfeld," SOUTH PARK, "Saturday Night Live" and "The Big Bang Theory," to name a few. The portrayal of the film's antagonist Khan Noonien Singh by Ricardo Montalbán inspired the most infamous moment: William Shatner's scream of the name "KHAAAN!"
"Star Trek II: The Wrath of Khan"'s 40th anniversary Summer of Sweet Revenge will include collaborations with household name brands like Funko, Coolhaus and more. Additional details on each of these activations can be found below.